The 2022 Mr. Olympia is six weeks from today, and Nick Walker posted to Instagram photos of himself posing at 275 pounds. Walker has been camped out in Las Vegas, home of the Olympia, and training and posing at Flex Lewis' Dragon's Lair Gym. Yesterday, he wrote:
One thing I was always afraid of doing is stepping out of my comfort zone. But not necessarily the comfort zone ya may think since at least in my opinion bodybuilding is really about stepping out of your comfort zone as a whole. For me it's doing things in prep I normally wouldn't do. Like traveling and stepping out of my routine. This is something I've been working on. Flex Lewis invited me to come out to Vegas and come on his podcast. That was the best decision I made.
Today, Nick Walker posted the following four photos of himself posing in the Dragon's Lair posing room and wrote:
Everything is going the way it needs to be going. 275.0 this morning, new low weight here. Everything is tightening up quick now.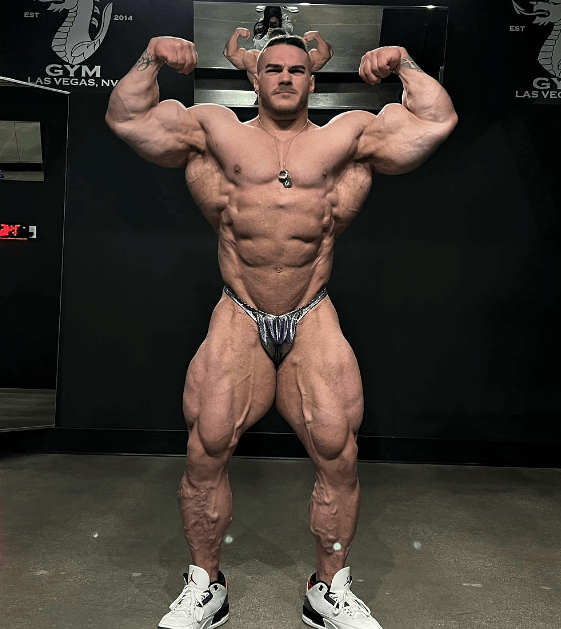 Nick "The Mutant" Walker was fifth in his Mr. Olympia debut last year, but this year's lineup will be much larger and tougher. There's six weeks to go. How high will he place this year?
All photos: Instagram/nick_walker39